Memorial Service for Scott Kennedy, January 8th, 2012
4pm-6pm
Ibrahim El-Hibri Building 1420 16th Street, NW Washington, DC 20036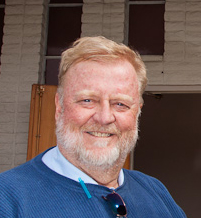 Our dear friend
Scott Kennedy
died Saturday, November 19, 2011, of an apparent heart attack, while he was sleeping beside his wife Kris. We love Scott. He is one of us. He collaborated with many of you in active nonviolent struggle for freedom and justice. And he shared deep friendships with so many.
Scott Kennedy and Nonviolence International had a special and close relationship for many decades. Scott Kennedy was an early supporter of Mubarak Awad's activities to promote nonviolence in Palestine. Scott served on a number of boards of organizations that Dr. Awad founded including the National Youth Advocate Program and the California Youth Advocate Program.
For now we share this message from Mubarak Awad,
Scott Kennedy's death is a loss to me, the Nonviolence International family, the people of Santa Cruz, and people's suffering under wrong-headed US foreign policies. I first met him in the 1980's when we co-wrote the 1983 book, Nonviolent Struggle in the Middle East. This book helped lay the groundwork for the modern Palestinian resistance movement. Scott has been so supportive of me in my career including my work with disadvantaged children in the United States. I was so proud that he won recognition for outstanding life achievements by receiving the El Hibri Peace Education Prize in 2009.
His Resource Center for Nonviolence is an vibrant organization and helped inspire me to start Nonviolence International. I think what I loved about him the most was his cheerfulness, his can-do attitude and his willingness to sacrifice for people he did not even know. There is much work to be done to achieve a nonviolent world and Scott has helped lead the way. I miss him as much as losing a dear brother.
May Blessings and Peace Be Upon Him,
Mubarak Awad
Do you like this post?