2013 was a vibrant year in active nonviolence. Highlights include:
Biggest Advance in Combating Political Corruption and Promoting Democracy
After 40 years of protests, organizing and campaigning, India has instituted an anti-corruption office with prosecutorial teeth that can go after politicians and civil servants.  Given the corruption of money in the politics of many societies, this particular victory may serve as a model for other countries which are trying to figure out how to pressure politicians to vote against their own narrow interests and end political corruption.
Biggest Abolition Event of the Decade
After years of protest both domestic and foreign, the Chinese Government has abolished labor camps which have been used to punish millions of of innocent people. 300 camps will be closed!
A Landmark Victory for the Rule of Law
Biggest Whistleblowing Event of All-Time
Edward Snowden's civil disobedience has revealed massive spying and cyber attacks by the US government.  With the support of Wikileaks and people protests in many countries, these revelations may spur global reform in protecting citizens' privacy, and constricting all spy agencies from their relentless clandestine warfare.
Best Books on Nonviolence (in English) in 2013
Recovering Nonviolent History: Civil Resistance in Liberation Struggles edited by Maciej Bartkowski. This year's best scholarly book on nonviolent action.  It provides a sweeping survey of lesser known examples of mass nonviolent liberation movements.
John Lewis, March.
A beautifully written and illustrated graphic novel about the early years of Congressman John Lewis's life. The philosophy of nonviolence plays a dominant role. My kids loved it.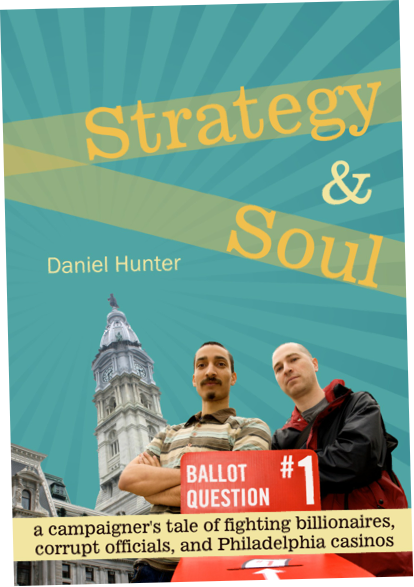 Strategy and Soul, by Daniel Hunter. A remarkably rich and well written book about a campaiger's tale of fighting the predatory casino industry in Philadelphia. This book can be read many times to unearth wonderful methods for analyzing, planning, organizing and sustaining direct action campaigns.  This is the most valuable book on organizing direct action campaigns written in recent years.
Biggest Success for a Social Change Movement
Five countries legalized same-sex marriage, including Uruguay, France, New Zealand, Brazil, and the United Kingdom. When the laws takes effect in 2014, there will be 16 countries that uphold the right to same-sex marriage.  Same sex marriage became legal many states in the US including. Illinois, Rhode Island, Delaware, Minnesota, California, Hawaii and New Mexico.  What does this have to do with nonviolent action? Let us remember those millions of Translesbigay people and allies who courageously broke social norms and laws for decades in order to achieve their goals of social and legal equality.
Loudest Whining by Multi-National Corporations As They Are Dragged into an Accord to Help Workers
Bangladeshi workers and allies pressured textile companies to improve their fire and building safety practices after more than 1000 workers died in accidents in 2013.
http://www.bangladeshaccord.org/
Biggest Win for Indigenous People's Rights, As Reported by AJWS.
India's Supreme Court rejected an appeal that would have allowed a UK-based company, Vedanta Resources, to mine the Niyamgiri hills. The court recognized the indigenous community of Dongria Kondh's right to the land, which they make a living from and worship as part of their traditional beliefs.   This marked a major win for the rights of indigenous people in India, and it shows the power of social action. Thousands of protesters rallied to protest the mining effort last December, and hundreds of Dongria pledged to stay in the Niyamgiri hills.
See more at: http://blogs.ajws.org/blog/2013/12/30/human-rights-in-2013-our-end-of-year-top-10/#sthash.P5f6e3G6.dpuf
Most Creative Methods
As Medea Benjamin noted in her recent article 10 Good Things About the Year 2013, "Immigrant advocates in the US did remarkable organizing, They held prayer vigils, press conferences, marches. They chained themselves to the White House fence and the gates of detention centers. They encircled ICE facilities to shut down deportations. Hundreds were arrested, including eight members of Congress, calling for immigration reform. They fasted on the national mall in Washington, D.C., getting a visit from the president and his wife."
Most Important Human Rights Law to Protect Nonviolent Actors
The UN adopted a groundbreaking resolution protecting women human rights defenders.
For a list of other human rights victories in 2013, visit: http://www.wfuna.org/news/un-human-rights-achievements-in-2013
And for five more unheralded human right victories, visit: wagingnonviolence.org
Nonviolence and nonviolent action are ideas that continue to resonate and provide citizens tools for meeting their needs.  Let's hope that we'll meet the planet's needs in 2014.
Do you like this post?